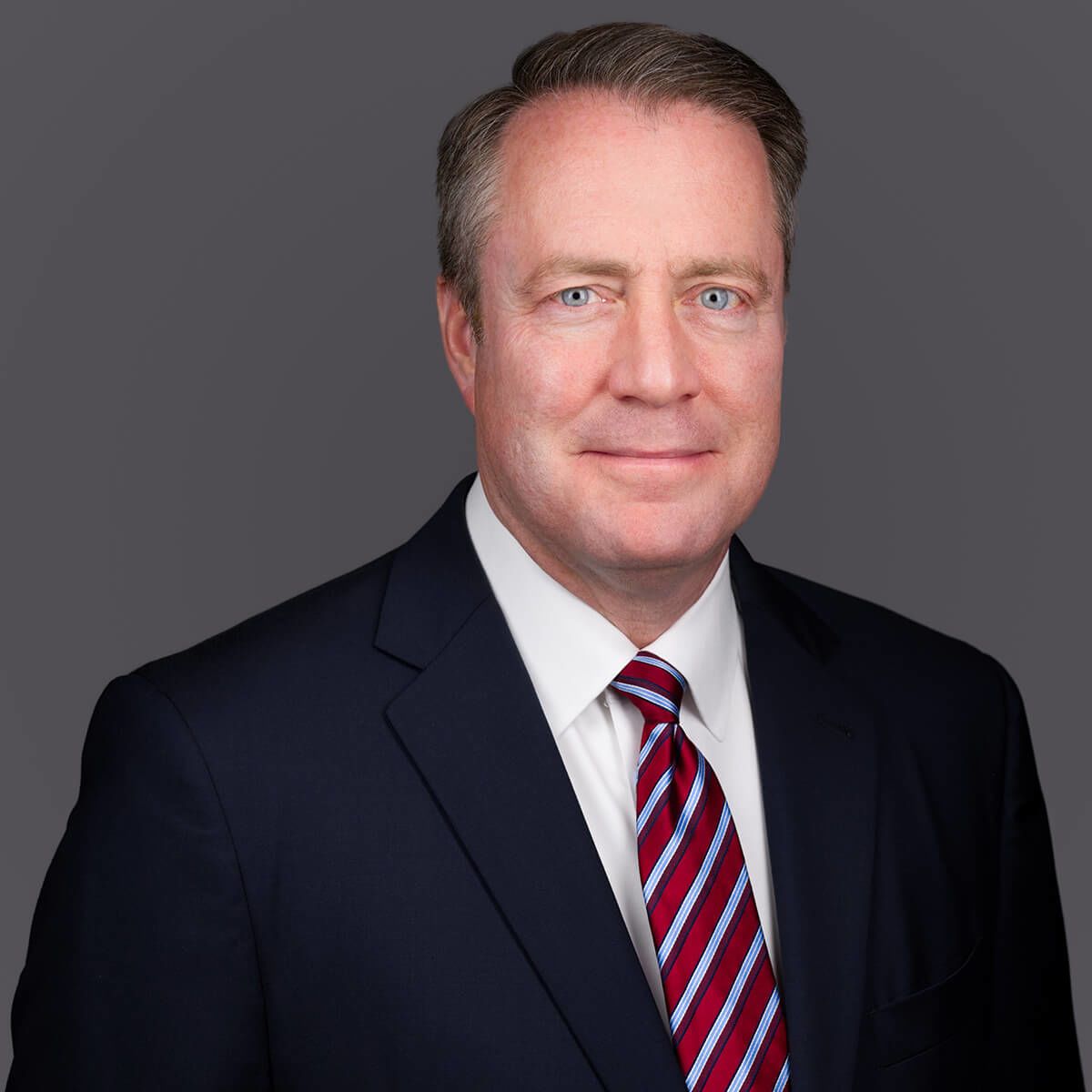 Attorney Mat A. Slechter
Partner
Attorney Mat A. Slechter has earned a reputation throughout Kentucky for being a compassionate, dedicated lawyer who fights for the rights of hard-working people. A Louisville native, attorney Slechter handles a wide variety of cases, including auto accidents, tractor-trailer accidents, medical malpractice, premises liability, nursing home malpractice, and wrongful death cases.
Attorney Slechter obtained his B.A. in Economics and Management in 1989 from Centre College, where he was a Dean's List scholar and member of the varsity basketball team, the Phi Delta Theta fraternity, and the Fellowship of Christian Athletes. He earned his J.D. in 1992 from the University of Louisville Brandeis School of Law where he was a Dean's List scholar, a semi-finalist in the Pirtle-Washer Moot Court Competition, and a member of the Moot Court Board and the Journal of Law and Education. He also worked full-time during law school as a clerk for the Office of the United States Attorney, Western District of Kentucky.
Mr. Slechter is a member of the Kentucky Bar Association, the Louisville Bar Association, the American Bar Association, the American Justice Association, and the Kentucky Justice Association. He has served on the Board of Governors of the Kentucky Justice Association and is a regular contributor to that organization's publication, The Advocate. He is licensed to practice law in Kentucky and Tennessee, the federal courts of the Eastern and Western Districts of Kentucky, the Southern District of Indiana, and the Eastern District of Michigan.
Respectful, Committed, and Honest Attorney Who Believes in Justice
The Kentucky Trial Court Review regularly recognizes attorney Slechter as one of Kentucky's Most Prolific Trial Lawyers. Such recognition stems from Mr. Slechter's willingness to do whatever it takes to get a client the compensation he or she rightfully deserves, including going to trial if necessary. Mr. Slechter has received the Martindale-Hubbell "AV—Preeminent" rating from his peers, the highest possible rating for both legal ability and ethical standards. Additionally, Mr. Slechter has been designated a Super Lawyer™ in the area of plaintiff's personal injury law. He has also been named by the American Institute of Personal Injury Attorneys as one of Kentucky's "Ten Best" in Client Satisfaction.
Mr. Slechter has also successfully represented numerous clients in Kentucky appellate courts. Representative cases include Higdon v. Buisson Investment Corp., 2013-CA-001908-MR (Ky.App. 2016) (reversing a trial court's grant of summary judgment on the basis of an "open and obvious" hazard in a premises liability case) and Laughlin v. Lamkin, 979 S.W.2d 121 (Ky.App. 1998) (establishing that expert testimony couched in terms of a reasonable degree of medical probability is necessary to sustain an affirmative seat belt defense).
Mr. Slechter has lectured to professional groups on the subjects of nursing home neglect and abuse, trial practice, legal writing, and workers' compensation. Mr. Slechter is also active in his church and has served as Legal Counsel, Chairman of the Board of Directors, and Chairman of the Pastor Search Team on two occasions. He is married and has three children. In his spare time, he enjoys hunting, fishing, hiking, coaching youth sports, reading, and spending time with his family.
Personal injury cases can be extremely complicated. Knowing what to do can be confusing. Don't give up hope. Seek justice. Contact attorney Mat Slechter today and discover what an experienced, knowledgeable Louisville personal injury attorney can do for you. To reach us by phone, please call us.
The Slechter Law Firm – fighting for justice, one client at a time.
Bar Admissions
Kentucky

Tennessee

U.S. District Court for the Eastern District of Kentucky

U.S. District Court for the Western District of Kentucky

U.S. District Court for the Southern District of Indiana

U.S. District Court for the Eastern District of Michigan
Education
J.D. - University of Louisville Brandeis School of Law, 1992

B.A. - Centre College, 1989
Professional Associations
Kentucky Bar Association

Louisville Bar Association

American Bar Association

American Association for Justice

Kentucky Justice Association