Seeking Justice
and Fighting
for Louisville Residents
Our Husband-and-Wife Legal Team is Available 24/7
Schedule Your Free Consultation
Louisville Personal Injury Lawyers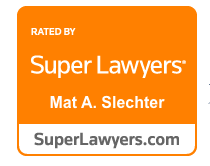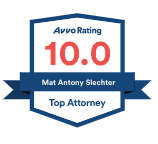 Knowledgeable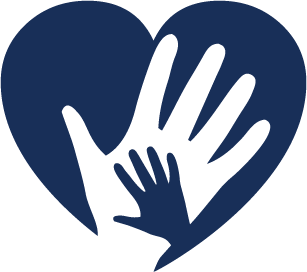 Compassionate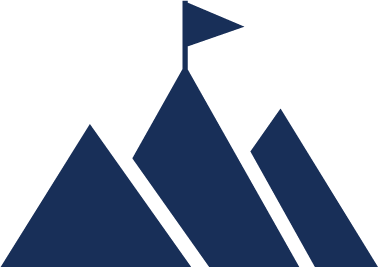 Driven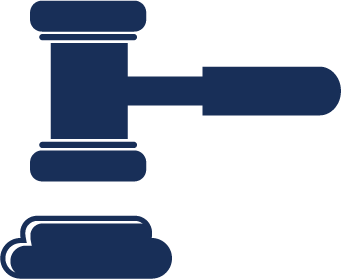 Proven Results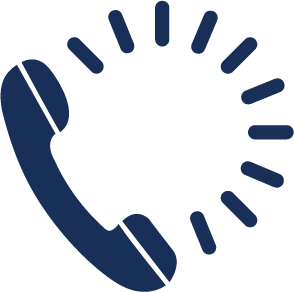 Accessible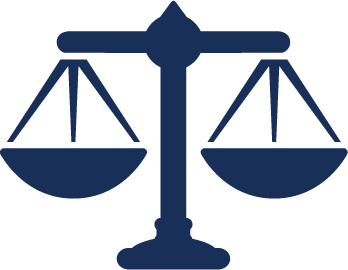 Trustworthy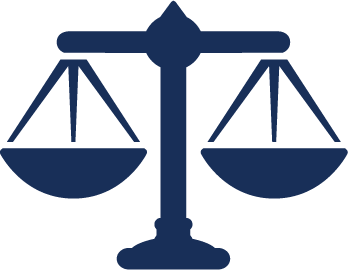 "Always About Helping Me"
"I had talked to a lot of lawyers before I hired Mat. As soon as I met him, I knew he was the lawyer for me. It was never just about the money for him. It was always about helping me get my life back."
"Knowledge, Work Ethic and Character"
"I'm an automobile insurance claims adjuster, and I deal with attorneys every day. When I was hurt in a car accident, I could have called any of them to help me with my claim. I chose Mat Slechter because of his knowledge, work ethic and character."
"Made Sure I Got What I Deserved"
"I really enjoyed working with this law firm, nice, friendly, professional, and made sure I got what I deserved. I will definitely recommend to friends and family. Love y'all, Meredith."
"Truly Been a Friend"
"We couldn't even afford a headstone for Dad until Mat settled our case. I really appreciate all his hard work. I hope that the end of our case doesn't mean we won't talk anymore... he's truly been a friend."
"Every other lawyer in town turned down my case"
"Every other lawyer in town turned down my case. Mat agreed to help me, and got me every penny of available insurance money."
Blog
Read our recent blog posts to learn more about personal injury and how it can affect your life.

Avoid Posting on Social Media After Your Accident
Law Firm, PLLC
|
Nov. 29, 2023
The period after an accident can be overwhelming and difficult to sort through. However, there are certain activities you may need to avoid so that you do not hurt your case inadvertently. Among these is your use of social media.
Read More
---
Case Results
See how we have tirelessly fought for our clients and have delivered exceptional resolutions.
$40,000,000
Judgment: Defective Product
A federal judge in Georgia entered a $40,000,000.00 judgment, including $20,000,000.00 in punitive damages, against a Chinese corporation after the company's defective product caused our client to suffer catastrophic and life-altering injuries.
$2,000,000
Settlement: Defective Truck Tire Case
Our client's husband was killed when he lost control of his tractor-trailer and veered off the highway. We determined the incident was caused by a defective steer tire on the victim's truck.
$1,000,000
Settlement: Heavy Truck Crash
A truck driver was pulling onto the interstate from a rest area, and struggling to put his boot on when he lost control of his tractor-trailer and demolished our client's vehicle. Our client suffered severe injuries. The settlement exhausted the limits of the company's insurance policy.
Let's Fight for the
Best Possible Outcome
When life throws you a curveball in the form of an accident or injury, it's easy to feel overwhelmed. You're likely stressed about the physical recovery process, medical bills, and future lost wages. For help navigating these and other aspects of your accident, turn to a skilled legal team.
At Slechter Law Firm, we can provide the one-on-one attention you deserve during your personal injury case. When you work with us, you can feel secure knowing you'll work directly with an attorney, not a paralegal or an assistant. Start telling us your story today to learn how we can help you seek results.
Our goal is that you walk away from your case in a better position than when you started. We'll leave no stone unturned as we build a strong case for compensation, whether that involves holding your employer accountable for negligence or analyzing medical records for proof of malpractice.
As a litigation firm, we're prepared to advocate on your behalf should your case reach the courtroom. If a recent injury is threatening your future, reach out to us at Slechter Law Firm for honest and approachable representation. We proudly serve clients throughout the Louisville, Kentucky, area.